The moon has been a divine and enchanting symbol in human history. It brings you mystery, delight, relief, and romance. This hyper-realistic moon light will remind you of the wonder and awe of the universe. Decorate your world with it. 
It's made by an innovative 3D printing technology, where layer by layer a realistic texture of the moon is created. It's a BRILLIANT DESIGN.
It has a rechargeable battery and charges with a USB cable. (no adapter necessary.)
It's a PERFECT NIGHT LIGHT. With a light touch of the fingers, you can change the color mode from cool to warm.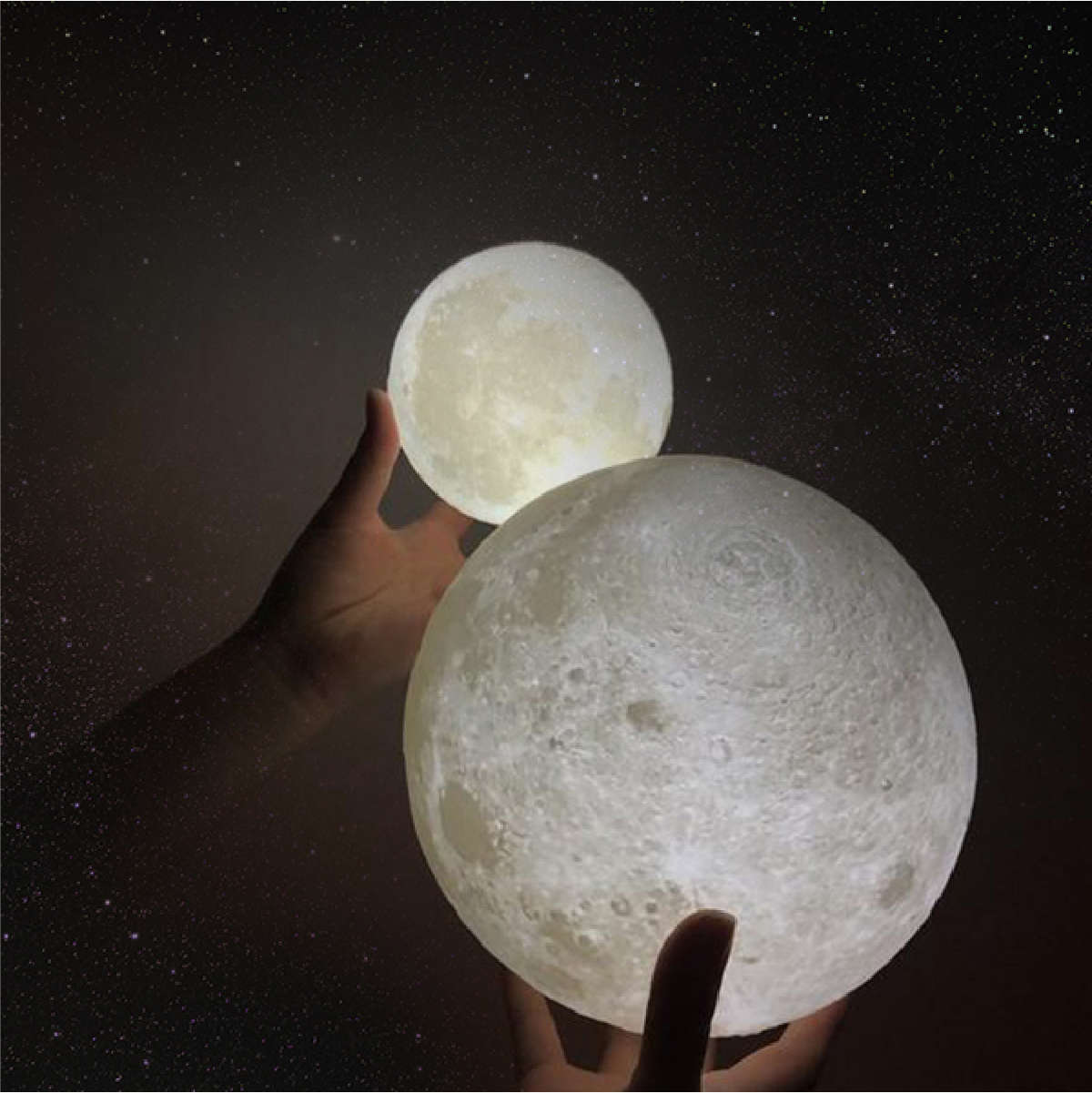 A hyper realistic model of the moon.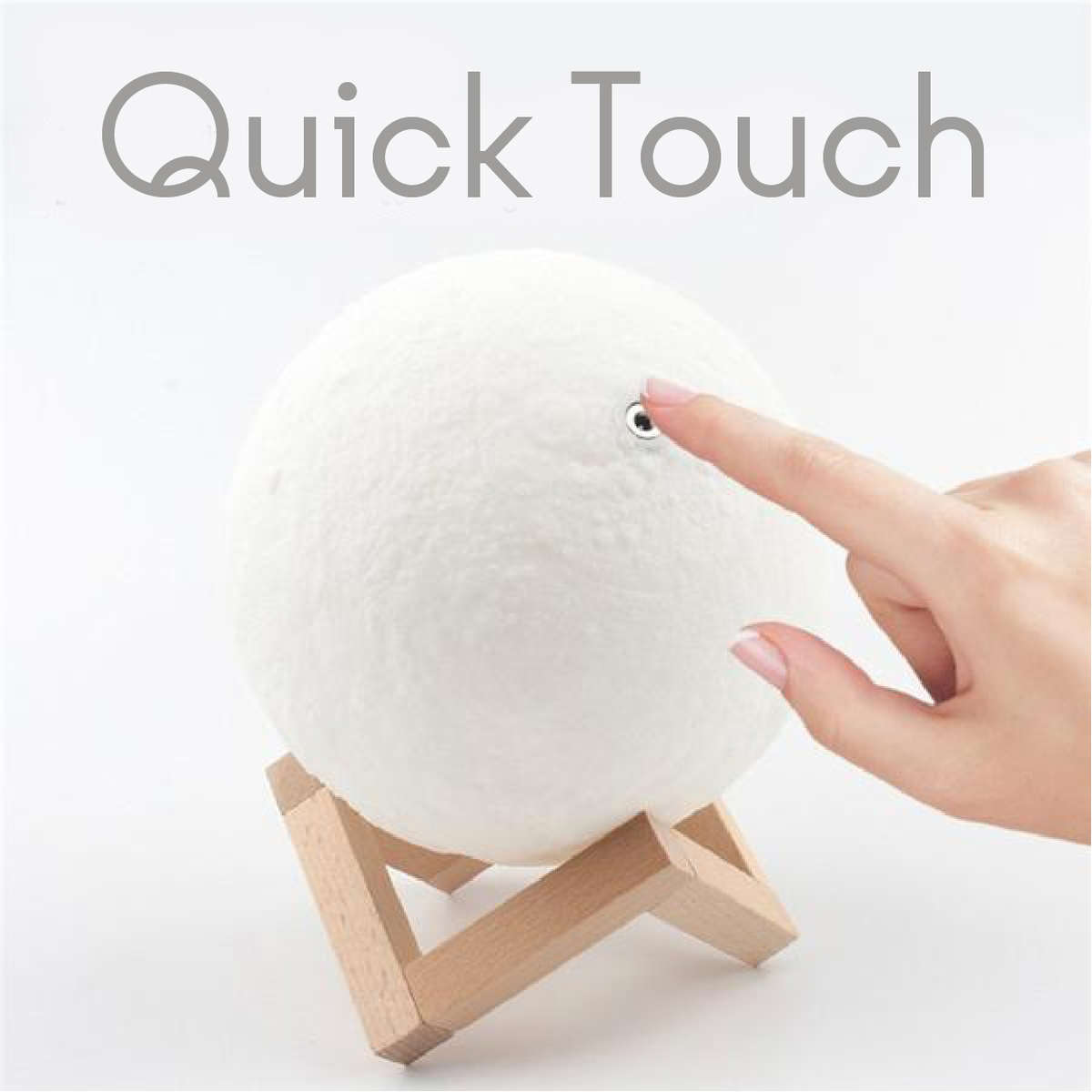 Simple Power Button.
Just touch to turn on and to adjust color modes.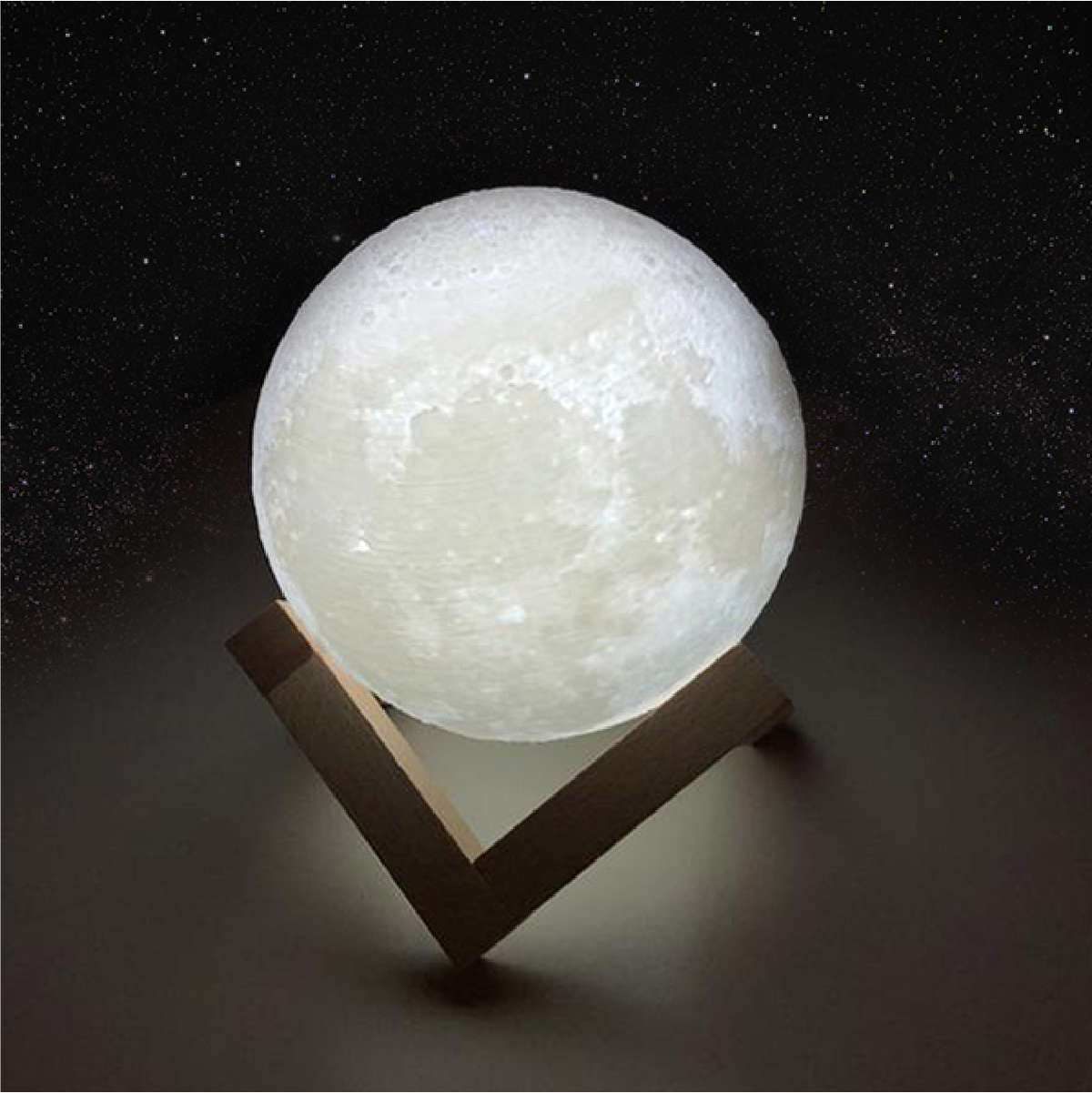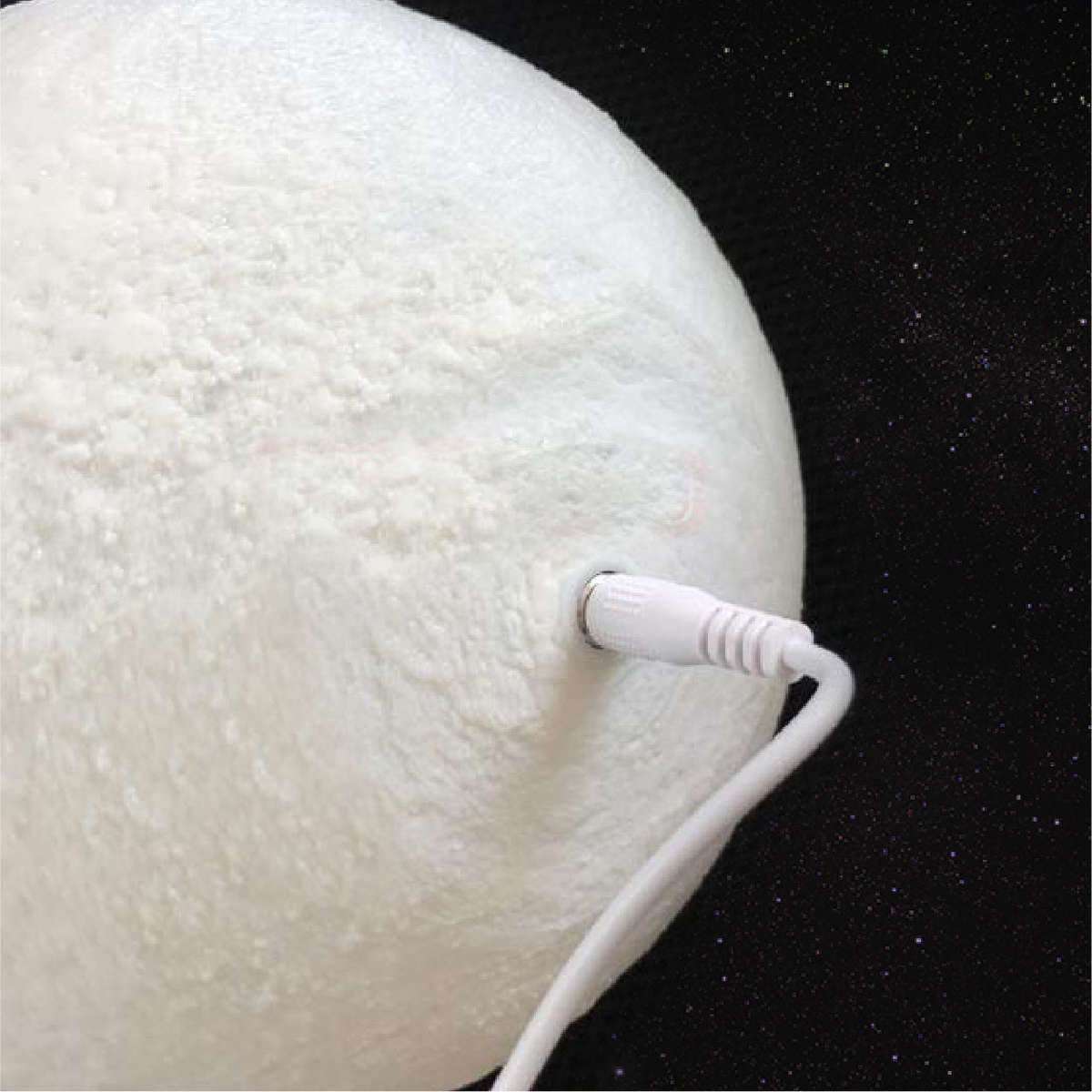 No batteries needed.
Simply recharge with a USB port.